Browser-basedCountdown Timer
with end time message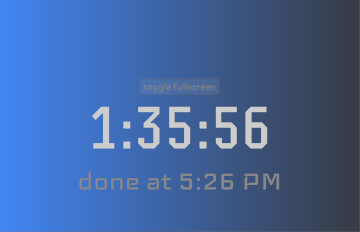 A full screen timer with running count down and real world completion time message.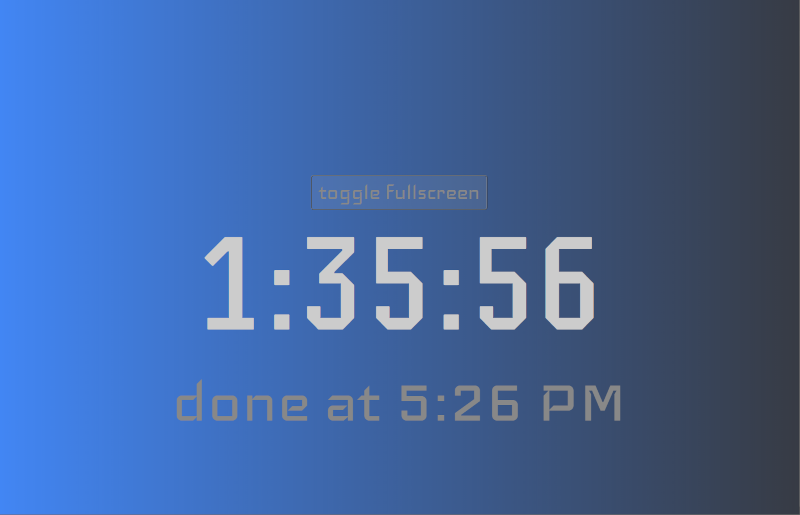 The timer is easy to use from any browser as a personal reminder or suitable for use in meetings, conferences and classrooms.
A personal project for me, the timer is designed for efficient keyboard use - no need to pull out a phone and open an app.